Personality Development Coaching, Event Planner & Strategic Consultant
Gordon McGregor is an experienced personality development coaching, event planner, and strategic consultant helping clients reach their full potential.
Gordon McGregor is someone who is passionate about his life's work, helping clients and companies reach their full potential.
Gordon is creative, intuitive and a forward thinker with an innate ability to ask the right questions. With over 30 years' experience in the entertainment and event industries, his focus is in the wellness and spiritual markets, where he has designed dynamic programming for companies around the world.
Gordon is the founder and president of McGregor Media, a boutique company that specializes in developing and delivering wellness programming and spiritual events. He has worked extensively with high profile industry leaders such as Deepak Chopra, Wayne Dyer, Eckhart Tolle, Marianne Williamson, Andrew Weil, Elizabeth Gilbert, Esther Hicks, Don Miguel Ruiz, Mike Dooley, Shawn Achor, Dean Ornish, Byron Katie, Caroline Myss, Martha Beck, Gabrielle Bernstein, Kris Carr, James Van Praagh, Lynne Twist, Ismael Cala, Michael Beckwith and Jean Houston.
In 2014 and 2015, Gordon and his team produced "The Global Meditation for Peace" which engaged an audience in over 90 countries and over 60,000 people participants, resulting in breaking a Guinness Book of World Records for people meditating at the same time.
His work also includes a sold out live event at the Shrine Auditorium, "An Evening with Deepak Chopra and Eckhart Tolle."
Gordon leads a team launching innovative wellness programs that takes him all over the globe.
Gordon is a Chopra Center certified meditation instructor and an ordained interfaith minister. He joyfully calls Laguna Beach home with his husband Hank, and where he is active in the yoga community and is an avid Indoor Cyclist.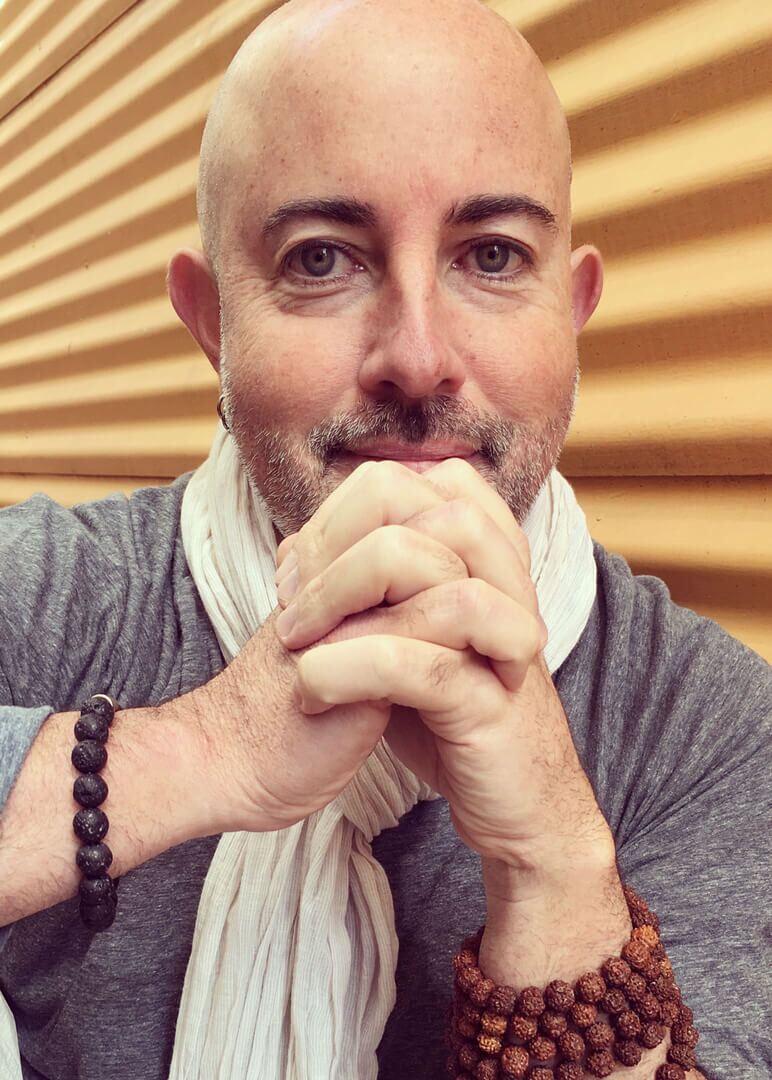 Gordon's Media Kit
Download Gordon McGregor's media kit – .ZIP file containing his biography and 3 headshots photos.
What others are saying about working with Gordon…
❝ Gordon was an inspiring, energizing and nurturing presence, with great skills as a host and in leading uplifting and unifying meditations. ❞
❝ Everything was beautifully organized and presented. Everyone involved was authentic. Gordon especially is a beacon of light and joy. ❞
❝ I found the overall event well planned and managed. Gordon did an outstanding job hosting the event and leading discussions. ❞
❝ Truly an amazing experience for me. Gordon was amazing. ❞
❝ Gordon was awesome!!! ❞
Interested in Working with Gordon?
Schedule your discovery call today.